Daska NA 75 Election Results: Polling time in the high stakes by-election in the NA-75 Sialkot-IV constituency has concluded and counting of votes is underway.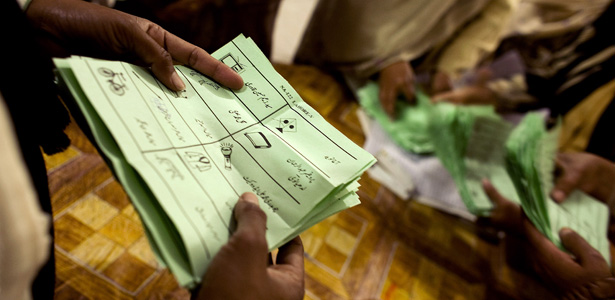 Those present inside the polling station will be able to cast their vote. Those who arrived after 5pm were turned away.
The unofficial vote count from many polling stations has started to trickle in.
According to the unofficial results compiled from 118 polling stations thus far, PML-N's Nosheen Iftikhar continues to lead with 38,200 votes.
PTI's Ali Asjad Malhi is close behind with 29,288 votes.
A total of 360 polling stations will be pooling in results for the high stakes contest.